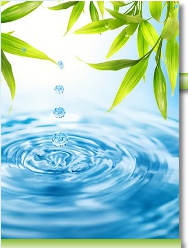 TM

S
upernatural
N
ews
is a new publication in the Eugene, Oregon area, and is hosted by Church of the Harvest http://www.harvesteugene.org.

Feel free to read the issues archived here. You can download them, print them and read at your leisure.

We also ask that you consider printing some copies to distribute to those in the community for the purpose of spreading the word that God is alive and Jesus is still doing miracles through believers. We do not sell this publication and depend on readers to print and distribute it.

Jesus' words,
" . . . all things for which you pray and ask, believe that you have received them, and they will be granted you,"
are still in effect, and are working as promised for those who believe.

Miracles are being demonstrated by true believes, and sovereignly by God, all over the world as well as here in Eugene, Oregon.

We hope you enjoy your reading, and will be inspired to share the Supernatural good News you find here with those you encounter along your way.

If you have a supernatural testimony you would like to submit, or have some suprnatural news to share, and you live in the Eugene, Oregon area, please drop us an email.

You might also want to check out our page dedicated to True Freedom.

Supernatural News is free to download, print and share. it is NOT free to download, print and SELL.

Enjoy!